Sophie Scholl: The Final Days (Sophie Scholl - Die Letzten Tage)
DFI Cinema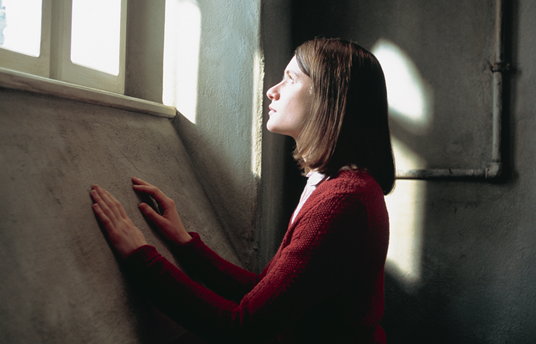 Come back soon to see screening dates
Synopsis
In 1943, in a spectacular act of peaceful resistance, several university students in Munich known as the White Rose group wrote and distributed leaflets describing Nazi atrocities against Jews and prisoners on the eastern front, and contradicting propaganda about Germany's successes in the war. Among these students were 21-year old Sophie Scholl and her elder brother, Hans. Upon their discovery by authorities, the pair were arrested, tried for high treason and summarily executed by guillotine mere hours after their conviction.

As its title suggests, Academy Award-nominated 'Sophie Scholl: The Last Days' depicts the time between Sophie's arrest and her death. In a multiple award-winning performance, Julia Jentsch provides a deeply moving and powerfully nuanced portrait of a graceful young woman who spoke out as best she could against a brutal totalitarian regime.

While sadly not an isolated case, the horrors that were visited by the Nazis upon citizens under their sphere of control remain among the most heinous in modern history. While 'Sophie Scholl' focuses on the courageous actions of one woman, it serves as well as a tribute to all those heroes, known or forgotten, who have sacrificed themselves to expose the abomination, the duplicitousness and the sheer treachery of systems of state terror.