Qumra Talks - Virtual Reality: Storytelling through Emerging Media
Qumra Talks

Screenings
Mon, Mar 12, 04:00 PM,

MIA-A

Tickets sales closed
Synopsis
This fascinating talk will introduce participants to the latest developments in the world of Virtual Reality (VR). Join us as renowned artist Simon Wilkinson takes us through his career from film to the emerging fields of virtual and augmented realities. Simon will share the most critical audience trends of the last decade as well as his experience gained from producing VR installations. The talk will conclude with a Q&A session, followed by the exclusive first public viewing of Simon's latest work - 'The Third Day'*.

*THE THIRD DAY
'The Third Day' is a virtual reality installation that presents a story of a group of people who wake up one day in a strange place with no idea of how and why they came to be there.

About the Director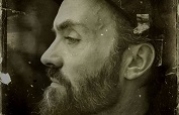 Simon Wilkinson has been described as "one of the most notable names in Europe to be dealing with VR". He guests lectures at a large number of international universities and was the lead facilitator on British Council's Transmedia Thinktank in Venezuela 2016 and in 2017 was a resident at Cambridge University's Centre for the Future of Intelligence exploring the use of artificial intelligence in his practice. In 2018 Simon began work on a gallery based narrative installation piece 'The Third Day', as part of a residency with London based Gazelli Art House gallery.