Psycho
DFI Cinema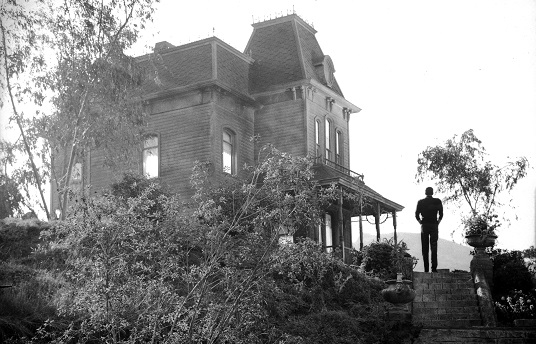 Come back soon to see screening dates
Synopsis
Marion Crane makes a terrible mistake: she steals a large sum of money from her employer's safe. With that, she is on the lam. Eventually, of course, she will have to sleep, and Marion's choice for a good night's rest is the desolate and somewhat run-down Bates Motel. The vaguely creepy establishment's proprietor – name of Norman – seems a tad odd; as she will be the motel's sole customer this evening, however, Marion is pleased with her stroke of luck. But not for long.

Alfred Hitchcock's 'Psycho' changed the course of thriller history, and its impact on horror films to come cannot be underestimated. While it was not the only film to play with the notion of an unhinged murderous mind at the time of its release – Michael Powell's 'Peeping Tom', an equally well-made film about a crazed serial killer, came out the same year – nevertheless, tropes from Hitchcock's work are echoed in seminal slasher films like John Carpenter's 'Halloween' and Fred Walton's 'When a Stranger Calls', homages like Brian De Palma's 'Dressed to Kill' and Gus Van Sant's faithful 'Psycho' remake, and scores of copycats, sequels and send-ups.

With its extreme (at the time of its release) violence, its methods of toying with the viewer's sympathies for the villain, and of course the brilliant construction of its (in)famous shower scene, 'Psycho' is a cinematic masterpiece from a giant of filmmaking.