Playtime
Katara Cinema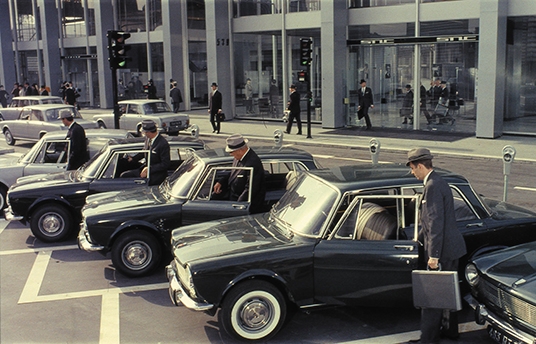 Come back soon to see screening dates
Synopsis
Tati always displayed an ambitious streak – his first feature was shot using colour film that was new, unproven – and, until 1992, unprocessable (thankfully, it was simultaneously shot in black and white). Nine years in the making, 'Play Time' involved the construction of a set so extensive it became known as 'Tativille' – complete with glass-and-steel office buildings and even a working escalator. The downside of this exercise was that it brought about Tati's bankruptcy. On the plus side, however, the result is a magnificently imaginative cinematic treasure that is generally considered Tati's masterpiece.

The film takes place over the course of about 24 hours, as we witness M. Hulot meandering through the streets of a hyper-modern Paris, where he visits a trade show, engages with a group of economy-class American tourists, becomes hopelessly lost in the impenetrable maze of an office tower, and spends a raucous night in a fashionable restaurant.

The Paris of 'Play Time' is a cold, angular landscape of uniform grey boxes that seem purpose-built to confound its inhabitants, keep them separated one from the other and generally ensure an endless series of mishaps and misunderstandings – fertile ground for Tati's brand of comedy on the one hand, and an excellent setting for his bemused critique of the impersonal vibe of modernity.

This film is presented with English subtitles only.