My Friend Raffi (Rettet Raffi!)
DFI Cinema

Come back soon to see screening dates
Synopsis
Eight-year-old Sammy lives with his frazzled but well-meaning mother and his mean girl wannabe elder sister. He misses his father, who is away in Afghanistan, and so he spends a lot of time with his best friend in the whole world: Raffi, his pet golden hamster. Now, it just so happens that Raffi isn't your ordinary rodent – the wee creature is an ace when it comes to scoring goals in football, and has an extraordinary knack for finding things that have gone missing.

When Raffi is inadvertently stolen by a bumbling ex-convict named Rocky and his devoted and kindly girlfriend, a comic adventure begins as Sammy tries to track down his beloved pet before Rocky can use Raffi to help him recover thousands of euros worth of contraband.

Featuring great performances from its young cast, brilliantly orchestrated slapstick humour (there's even a classic pie-in-the-face moment!), a plot full of crazy twists, and the squeal-inducing cuteness that is the specialty of hamsters everywhere, 'My Friend Raffi' is a tale sure to thrill anyone who has ever had (or wanted) a pet – not to mention anyone who has wanted to be a master detective!
About the Director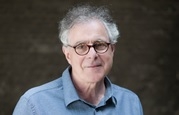 Arend Agthe was born in Germany in 1949 and took Theatre and Germanic Studies in Marburg, Germany, and later in Frankfurt am Main. Early in his career, he was a member of the avant-garde filmmaking Arnold Hau Group, and made a name for himself directing work for the German version of 'Sesame Street'. He has directed numerous films, including 'My Friend Raffi', which is based upon the book written by Agthe and his wife, Bettina Kupfer.
Credits
Director

Arend Agthe

Screenwriter

Arend Agthe, Bettina Kupfer

Producer

Arend Agthe, Bettina Kupfer

Editor

Andrea Wenzler

Music

Matthias Raue

Cinematographer

Thomas Benesch

Cast

Nicholas von den Recke, Sophie Lindenberg, Henriette Heinze, Claes Bang, Albert Kitzl, Bettina Kupfer