Hördur (Hördur - Zwischen den Welten)
DFI Cinema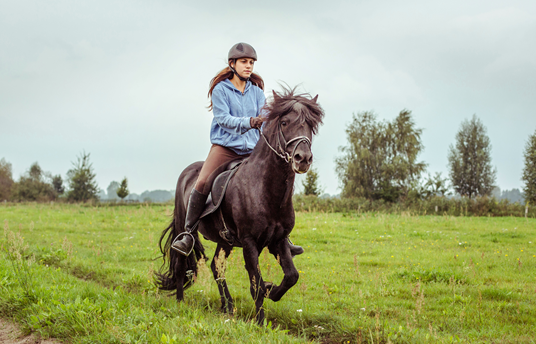 Come back soon to see screening dates
Synopsis
A Turk in a Germany that often tolerates immigrants less than kindly and a misfit in high school, where the mockery of one's peers is always a weighty burden, at 17 Aylin is having it tough. There's trouble at home too – her mother has died, her father has trouble finding work and she has to care for her little brother, adorable though he may be. One day, when a particularly mean girl's taunting goes one step too far, Aylin snaps and is required to carry out community service as penance for her transgressions.

Assigned to help out at a horse farm, she immediately finds herself at odds with the gruff manager – but eventually, she develops a friendship with a beautiful Icelandic pony named Hördur, through which she gains the discipline and confidence to overcome some of her everyday troubles.

When a riding competition appears on the horizon, Aylin's newfound enthusiasm drives her to try to participate, but new obstacles appear in her path. 'Hördur' is a wonderfully gentle story, its pleasures gradually building as Aylin's outlook on life becomes increasingly joyful – and occasionally a little comical. It's a reminder that, with the right support and the right attitude, we can accomplish anything we set our minds to.