Happy as Lazzaro
Modern Masters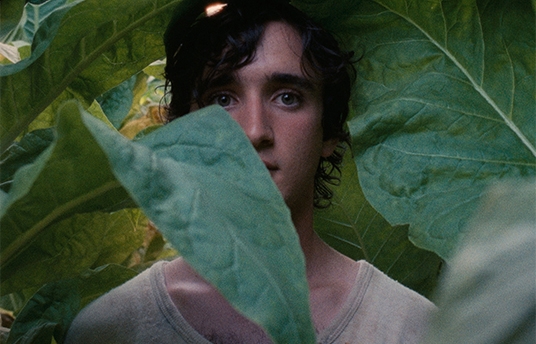 Come back soon to see screening dates
Synopsis
Set in the arcadian hills of Inviolata, a rural village untouched and sheltered from the passage of time, 'Happy as Lazzaro tells the tale of young farmhand Lazzaro and his unlikely friendship with nobleman Tancredi. Overseen by Tancredi's mother—the Marquise Alfonsina de Luna, known as the "Queen Of Cigarettes"—the workers of Inviolata are subject to harsh and, unknown to them, illegal working conditions.

Exploitation is the norm, and none more so than in the case of Lazzaro who is often taken advantage of because of his good nature. Perpetually but affectionately teased by the other peasants, Lazzaro is happy to carry out duties that no one else wants to do, such as guarding the chicken coop against wolves.

One day, Tancredi hatches a half-baked plan to fake his own kidnapping, one which the amenable Lazzaro dutifully agrees to, setting in motion a series of events that will change the life of all of the inhabitants of Inviolata.

Rohrwacher's sweet, kind-hearted comedy belies a poignant social message that brims with an impressive mix of classic Italian cinema pedigree. She beautifully unfurls a parable about social division through a captivating fairytale-esque storyline. 'Happy as Lazzaro' is a tale for the ages and one that firmly places Rohrwacher as a filmmaking force for long to come.