Mo's Bows
Ajyal Competition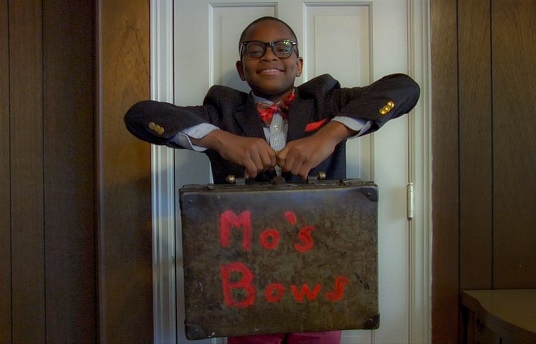 Synopsis
Most 13-year-olds don't wear bow ties. But then, most 13-year-olds aren't Moziah Bridges. From a young age, this Memphis native loved to dress up and express himself through fashion. After his grandmother taught him to use a sewing machine, he started making his own unique bow ties, eventually selling them under the label Mo's Bows. This documentary takes us into Mo's world and his business, which has become a fun-filled family affair.
About the Directors
Kristen McGregor, originally hailing from Alberta, Canada, is a children's media producer, director and writer. She was the director, developer, and supervising producer of the Canadian Screen Award-nominated and Youth Media Alliance award-winning series 'Giver'. 'Mo's Bows' (2015) is her latest documentary short.
Jennifer Treuting is a Brooklyn-based writer, producer and filmmaker. Before moving to New York, she studied film and animation at the Rochester Institute of Technology. 'Mo's Bows' is her most recent documentary.
Credits
Director

Kristen McGregor, Jennifer Treuting

Screenwriter

Kristen McGregor, Jennifer Treuting

Producer

Kristen McGregor, Jennifer Treuting

Editor

Leslie Boone

Music

Jim Stauffer

Cinematographer

John Arthur Kelly

Production Company

Squirrel Friends

Cast

Moziah Bridges, Tramica Morris