Nobody Has To Know
Special Screening, Ajyal at Vox, Ajyal at Katara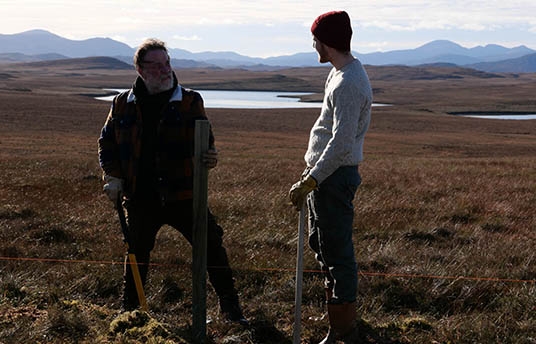 Synopsis
Working as a farmhand on a remote and weather-beaten Scottish island, middle-aged Phil is an outsider that speaks his mind. After a sudden stroke, Phil wakes up with no memories of his past, a case of apparent amnesia due to his ordeal. A demure but enterprising girl named Millie soon comes to his rescue. The daughter of Phil's boss, she is on-hand to nurse him back to health and restore his seemingly lost memories, soon revealing a clandestine secret—the pair were more than mere acquaintances. As Phil slowly regains his memories, prompted by the ever-encouraging Millie, it seems the couple will reignite their forgotten connection.

Much like Phil's foggy past, as time passes, things become clearer and appear to be not quite what they initially seemed. But which is more important, the truth or love? Our memories are our identity, the strange electrical impulses that make us who we are. The thought of losing these, our very history and the experiences we've shared with loved ones is truly heartbreaking. Premiering at this year's Toronto International Film Festival, 'Nobody Has to Know' treats these themes with tender delicacy to create a humane romantic drama that challenges our preconceptions of truth.
About the Directors
Bouli Lanners was born in Moresnet-Chapelle, Belgium. He is a familiar face on Belgian and French screens in recent years, working as a director alongside his prolific acting career, celebrated by both critics and audiences. His directorial credits include 'Muno' (2001), 'Ultranova' (2005), 'Eldorado' (2008), 'The Giants' (2011), and 'The First, the Last' (2016). 'Nobody Has to Know' (2021) is his latest film.
Credits
Director

Bouli Lanners

Screenwriter

Bouli Lanners

Producer

Jacques-Henri Bronckar9t

Editor

Ewin Ryckaert

Associate Producer

Arlette Zylberberg, Tanguy Dekeyser, Philippe Logie

Executive Producer

Benjamin Taylor

Cinematographer

Frank Van Den Eeden

Sales Company

Playtime

Production Company

Versus Production

Sound

Cameron Mercer, Marc Bastien, Etienne Carton, Thomas Gauder

Distributor

Playtime

Cast

Bouli Lanners, Michelle Fairley, Julian Glover, Clovis Cornillac, Andrew Still, Cal Macaninch