Peek-A-Boom (بَؤّوســي)
Ajyal Competition, Ajyal at Vox - Ajyal Film Festival 2021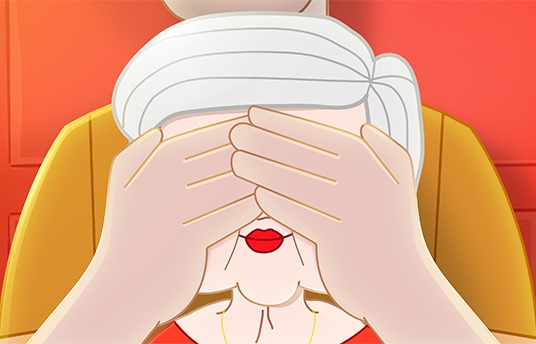 Synopsis
Surrounded by her loving family on her birthday, a startling event occurs that will shape young Mira's life forever. 'Peek-A-Boom' is an unexpectedly affecting animation that deals with the tragic 2020 Beirut explosion, which left over 200 dead and 7,000 injured. Although heartbreaking in its content, the filmmaker leaves us on an optimistic note with the city rebuilt and thriving in the future.
About the Director
Maya Zankoul is a Lebanese illustrator and author. She's the creative director at Wezank animation studio in Lebanon. She has directed the animated web series 'Beirut+ TV' and currently runs YouTube hit channel Lila TV producing animated content for children in Arabic.
Toni Yammine is a Lebanese multidisciplinary artist. For the last 20 years, he has worked as a producer, writer, and director. He is passionate about photography and music and spends most of his time at Wezank, a Lebanese film boutique he co-founded and co-manages.
Credits
Director

Maya Zankoul, Toni Yammine

Screenwriter

Maya Zankoul, Toni Yammine

Editor

Toni Yammine

Music

Toni Yammine

Sound

Toni Yammine

Distributor

Wezank