2022
Series Lab 2022
Start date:

Jul 03, 2022

Ability Level:

Intermediate to Advanced
Over the past three years, Doha Film Institute has started nurturing a space for series projects from the MENA region through its labs and financial support mechanisms—and now through Qumra as a mentoring and industry meeting event, as well as the Series Lab.
The Series Lab is dedicated to screenwriters developing scripted and documentary series projects created for distribution on all platforms (including television, digital or web) and to provide participants with the scriptwriting tools and industry access to move their projects and careers forward. The programme is an opportunity for emerging screenwriters and writer-directors from the region to:
complete the treatment/script of the pilot or the first season
produce the general concept presentation of the project
exercise writing and pitching skills
understand the global series landscape and the entire process of creation of a series.
Participants will be working with accomplished mentors and story editors in generating ideas and structuring their material.
The programme will include:
customized one on one advising session with mentors
group work session with mentors and other participants
simulation of a "writer's room"
group tutorials with selected industry experts (producers, showrunners, labs and markets, funding and distribution platforms…)
pitch training
final projects presentation and feedbacks.
Participants work in small groups with the support of experienced mentors. The lab consists of three online sessions of five-day workshops, which take place intermittently over a period of six months. During each five-day session, participants are expected to work on all agreed assignments and reach key milestones as they build toward their screenplays. Strict deadlines must be followed, and participants will be asked to read and engage in the other lab attendees' work.
---
Dates:
● Session 1: 3 – 7 July (online)
● Session 2: 29 Sept – 3 Oct (online)
● Session 3: Jan 2023 (in person)
Please note that each session lasts five full days.
Deadline for applications: 15 June
Hours: – The sessions will take place online and participation is required for all five days of each session, as the work, sharing and learning build from day to day.
Language: English
Lab Fee: 1800 Qatari Riyals
Qatar Museums Culture Pass members will receive a 10% discount on this lab's fee. To avail of the discount, simply include a copy of your Culture Pass when applying.
Group Size: 6- 8 participants (3-4 participants per group)
Level: Intermediate to Advanced
---
Eligibility
The workshop is designed for writers & directors, or anyone interested in writing for scripted serialized projects created on TV and web series, or app-based platforms.
Candidates should have produced at least one short or feature-length narrative or documentary film or series in the past.
Participants must be from Qatar or the

MENA

region
---
Submission Requirements
Please send the following in Word or PDF format to training@dohafilminstitute.com
Synopsis (1-page maximum)
Treatment & concept presentation (arc of the story, backstory, character description and episode outline)
Biography and filmography of key team (director, writer, producer, production company profile)
Visual concept or any visual representation, i.e. mood board, storyboard (if available)
Treatment of each episode in bullet points (if available)
Pilot script (if available)
Detailed information about what is required for the project's development
A letter outlining why you want to participate in this workshop.
Please include your full name, email and contact number in all text documents.
---
Lab Programme
Session 1
The first session will begin with a brief introduction and pitching of the ideas followed by input and feedback from the other group members and tutor. Character and theme development will also be covered, as well as an overview of documents to be produced for the next sessions.
This session will continue with a review of new and revised materials (the first scene-by-scene breakdown, or extended treatment). There will be continuous feedback and a revisiting of character and theme, adding to the discussion/further exploring a structural dimension (plot, resolution, inciting event, etc.).
Session 2
The second session will be a review of the new materials (revised scene-by-scene breakdown, revised character documents, etc.), and a first draft or some written scenes from the revised breakdown. Visual research and other materials will also be reviewed with the premise and pitch further developed.
Session 3
Our final session will consist of feedback and input from the group and tutor on first drafts as well as scene analysis. This will set the trajectory for the next steps of the project concerning financing, casting, etc.
The Series Lab includes a final projects' presentation with an external panel of industry guests. Participants will submit their written work to the panel members and present the project they have developed over the three sessions.
---
Mentors
Ryan O'nan
Lab Leader
TV Writer and Showrunner
Ryan O'Nan is an American TV writer and actor. He started his work as a TV writer for MTV's 'Skins' in 2011. He is a story editor on USA Network's 'Queen of the South', in which he also plays the recurring role of King George. He is also a writer on FX's 'Legion'. He was a guest star as Jared Hale in the FX series 'Justified' in the very first season premiere episode 'Fire in the Hole'. He had recurring roles in 'Mercy' and 'The Unusuals', and has appeared, among others, in the films 'Eat Pray Love' and 'The Dry Land'. He wrote, directed and starred in the independent comedy 'The Brooklyn Brothers Beat the Best', defined as one of the best musical comedies of recent years. 'The Dry Land' saw him team up again with both Jason Ritter and Melissa Leo from his earlier film.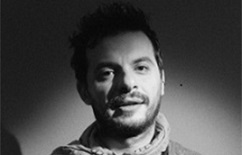 Bassem Breche
Writer/Director
Bassem Breche is an award-winning scriptwriter and director. He has directed three short films, 'Both' (2007), 'Ziu' (2013) and 'Free Range' (2014). As a scriptwriter, Breche has written various web series and films including 'Shankaboot' (International Digital Emmy Award, 2011), 'Fasateen' (2012), 'The Little Drop' (2015), 'Undocumented' (2017) and 'Aleph' (2017). Breche is the founder/director of Scenario Beirut, a collective of screenwriters based in Beirut. Currently, Breche is working on his debut feature film 'A River's Tale'.
Neerja Narayanan
Industry Advisor
Neerja Narayanan is a creative producer and senior management studio executive with 20 years of experience across multiple facets of the global entertainment industry. She has a track record of culturally relevant content with universal appeal & global reach with over 50 features to her studio division leadership and producer credit across continents. She has set creative & commercial benchmarks including major award nominations and major film festival premieres and festival awards. She has held senior studio positions including SVP for content development and production at major studios including 21st Century Fox, Sony Pictures, and what is now Disney Studios India for global content. She has worked with Channel Four UK, the UK Film Council and leading sales agency Capitol Films in development, international sales/financing, and has worked as artistic director and in programming for leading film festivals in the UK. She has been a speaker at leading international film festivals and advisor for independent film organizations like Sundance Women In Film, the Athena Festival Labs, Seed&Spark, and Film Independent Global Media Makers. She has been Lab Leader for The Gotham Series Labs, run their No Borders program and Film Week and the Lab Leader for the DFI Series Lab. She is currently with a producing deal at Sony Pictures International Productions.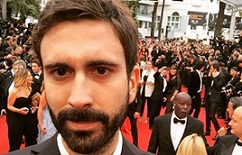 Gabrielle Capolino
Industry Advisor
With over 14 years of experience in film criticism and film studies/theories, Gabriele Capolino is a film and entertainment professional based in NYC, where he works at The Gotham Film & Media Institute (formerly IFP), the oldest and largest organization of independent filmmakers in the US. Gabriele works as Senior Manager of International and Episodic Programming, selecting worldwide projects to support via Gotham programs, as well as establishing international partnerships for the organization and producing programs year-round. He has also been the Associate Producer of the Gotham Awards for the past four years. A second-level graduate in Film Studies, with a thesis on cult Iranian-American director Amir Naderi and a second one, focused on the contemporary landscape of the US indie cinema, Gabriele worked for the Biennale of Venice and its Biennale College Cinema programme, and as a film critic for ten years in Italy.
Frédéric Pittoors d'Haveskercke
International Production & Distribution Advisor at Series Mania
Frederic Pittoors d'Haveskercke graduated as a lawyer, and worked at the European Commission and StudioCanal before launching his own consultancy company, Baradal. The company works with various production companies in Europe and North America either on a project by project basis or for a global international development strategy. In 2012, Frederic joined the SeriesMania team to create the Coproduction Forum. Since 2008, he has also taught at various schools.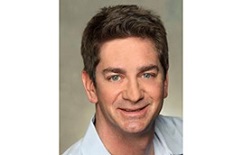 Marc Lorber
With MENA projects ranging from 'Justice/Qalb Al Adala' (OSN/Netflix) to 'Beyond Borders' (MBC), Marc is one of the most experienced international multi-genre creative content and programming executives, as well as an Emmy-nominated producer; skilled in conception, acquisition, development, sales, strategic partnerships and co-productions, direct physical production and management/financial oversight, of both scripted and unscripted projects; formats and originals: In the US, the U.K., Canada, Australia, Russia, Brazil, Hungary, Poland, Romania, Czech Republic, UAE, Egypt, Oman, Jordan, Morocco, Ethiopia, Nigeria, Philippines and extensively across the CIS, MENA and CEE regions, among the 20+ non-English speaking countries Marc has worked or lived in to date.
---
SELECTED PARTICIPANTS 2022
The House my Mother Built – Alyaa Musa (Sudan)
From the mountain – Faisal Attrache (Syria/UK)
Status Quo – Gilbert Karam (Lebanon)
Meskoun – Hicham Lasri (Morocco)
Nguya – Michiel Robberecht (Belgium/Congo)
Land of Nairi – Ovsanna Gevorgyan (Armenia)
Miara – Talal Selhami and Jawad Lahlou (Morocco)