2018
Hezayah Screenwriting Lab
Start date:

Jun 26, 2018

Ability Level:

Intermediate writers
The Hezayah Screenwriting Lab is organised by the Doha Film Institute in collaboration with the TorinoFilmLab. The lab is designed to assist emerging screenwriters and writer-directors to develop and write an original feature-length screenplay. Participants work in small groups with the support of experienced mentors. The lab consists of three sessions of five day workshops, which take place intermittently over a period of six months. During each five-day session, participants are expected to work on all agreed assignments and reach key milestones as they build toward their screenplays. Strict deadlines must be followed, and participants will be asked to read and engage in the other lab attendees' work.
Participants are selected on the basis of the strength of their screenplay idea, their writing ability, their vision and approach, and their previous work. Candidates who are shortlisted for the lab will go through a selection process, which will assess their potential to expand and develop their ideas into a passionate and interesting work of cinema.
The lab is a transformative experience where filmmakers examine and explore their inner creativity and personal voice. Development takes the form of group sessions and individual feedback, in a sharing process guided by experienced mentors and tutors. Candidates are encouraged to develop personal stories that come from the heart, and that reflect contemporary life in the Middle East region. Candidates should also consider how their films might realistically be achieved on budgets of differing scales, including a more micro-budget approach.
---
Dates
Session 1: 26-30 June 2018
Session 2: 5-9 September 2018
Session 3: 16-20 January 2019
Please note that each session lasts five full days. Exact timings to be determined based on the availability of accepted applicants, and may change.
Hours
Each session takes place from 10:00 AM to 6:00 PM, including lunch and breaks. Participation is required for all four days of each session, as the work, sharing and learning build from day to day.
Language: English
Lab Fee: 2,000 QAR
Group Size: 8 participants (4 participants per group)
Submission Deadline: 26 May 2018
---
Selection Criteria
• Applicants should submit a synopsis and/or treatment they would like to develop into a solid first draft of a feature screenplay during Hezayah over the course of six months. If the applicant has a complete script, it can be submitted for added value, but application materials must include a full synopsis and/or a full treatment.
• Applicants must have previously written at least one short film script or equivalent (e.g. a novel or short story)
• Candidates must demonstrate an aptitude for interesting cinematic ideas, and be interested in the writing process that leads to visually and dramatically strong films.
• Open to nationals and residents from Qatar and the region.
• Candidates from the region are responsible for funding their own travel and accommodation.
Submission Requirements
Please send the following in Word or PDF format to hezayah@dohafilminstitute.com
1. Full Synopsis and/or treatment (up to 15 pages). If available, a complete script may be submitted as supporting material.
2. Short biography of the author
3. Previous short film script
4. Any previous film or creative works (links to films or showreel, photography, writing, online portfolio, website etc.)
All documents must include the following:
1. Writer's first and last names
2. Project title
3. Draft number
4. Date
Selection Process
Candidates whose work shows promise will be shortlisted.
Shortlisted candidates will be invited for an interview process with Doha Film Institute and TorinoFilmLab.
Shortlisted candidates who are not selected for the lab will be placed on a waiting list in case of any cancellations.
---
Mentors
Marietta von Hausswolff von Baumgarten
Swedish screenwriter Marietta von Hausswolff von Baumgarten is a member of the Swedish Drama Union and the European Film Academy. She wrote and co-produced 'Call Girl', which won the FIPRESCI Prize at the Toronto International Film Festival and was shown in numerous festivals worldwide. Since 2007, she has been connected as a script consultant with TorinoFilmLab, Binger Film Lab and the Venice Biennale College Microbudget lab, on films including 'The Babadook', 'Djeca, Children of Sarajevo', 'Hi-So', 'Los Hongos', 'Les Quottro Volte', 'Beyond /Svinalängorna', 'H', 'The Fits', 'Mediterranea', 'Diamond Island', and 'Blanka'. Other related programmes are Qumra, Feature Expanded, Bridging the Dragon, TIFF STUDIO Toronto, Boost Rotterdam, the Rutger Hauer Master Classes, Generation Campus Moscow, Script Lab Russia, the Balkan Film Fund Athens, Talent Campus Berlinale and Sarejevo. In addition to this, Marietta consults privately on films, and has worked with filmmakers from more than 45 countries. She also writes Television Drama for some of the important Scandinavian production houses. Marietta is the Minister of a micro-nation called Elgaland-Vargaland, or KREV.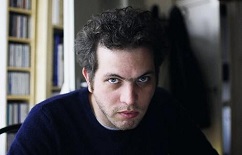 Matthieu Taponier
Born in 1982, Matthieu Taponier is a Franco-American script consultant, screenwriter and film editor. After studying Modern Literature in Paris, he completed an MFA in filmmaking at New York University's Tisch School of the Arts. He was trained as a story editor by the TorinoFilmLab Script&Pitch program in 2013 and has been tutoring since in workshops such as Next Step, Biennale College-Cinema, and Le Groupe Ouest. He collaborated both as a script consultant and film editor on 'Son of Saul' by László Nemes (Grand Prix at Cannes Film Festival 2015, Oscar 2016 for Best Foreign Language Film), and as co-writer and film editor on Nemes' second feature film, 'Sunset', to be released in 2018.
---
TorinoFilmLab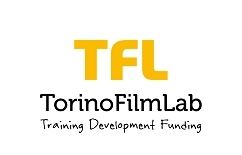 TorinoFilmLab is a year-round, international laboratory that supports emerging talent from all over the world – with a special attention to those working on their first and second fiction feature films –through training, development, funding and distribution activities.
Linked to the Torino Film Festival, TorinoFilmLab is promoted by the main film institutions established in Turin and Piedmont – Museo Nazionale del Cinema and the Film Commission Torino Piemonte.
The four main fields of intervention of TorinoFilmLab are training, development, funding and distribution.
TorinoFilmLab runs several activities and offers various forms of support in each of these fields. The training initiatives Script&Pitch, AdaptLab, Story Editing, and Audience Design, as well as the pre-production- and development-focused FrameWork programme run parallel during the year. They all reach their conclusive moment at the TorinoFilmLab Meeting Event during the Torino Film Festival in November, when projects are presented to a selected group of producers, sales agents, distributors and other professionals working in independent filmmaking all over the world.