First Cut Lab
First Cut Lab - 2023
Start date:

Jun 01, 2023

Ability Level:

Advanced
Our online 'First Cut Lab' is designed to assist three feature films (fiction/documentary) from Qatar or the MENA region and one short film from Qatar in the editing phase. The main goal is to foster the artistic potential of the selected rough cuts and, at the same time, to increase the sales, festival, and circulation potential of the completed films.
Selected producer/director/editor teams will screen their full rough cut and be given expert feedback on their edit from three international film advisors (creative producers, festival programmers, sales agents, etc.) as well as tailor-made advice from a consultant editor. Participants will discuss their materials and receive productive inputs both in one-to-one meetings and in small groups via video-conferencing platforms.
The lab consists of a one-day (for shorts) or two-day (for features) workshop tailored individually to each project, preceded by a brief preparatory meeting. Following this, project teams can submit a new cut to their editing mentor within 1-2 months and receive a 2-hour follow-up consultation on the new cut. At the end of the lab, creative teams are provided with a written memo report that serves as guidance to further work on the editing and post-production of their films. Participants will be selected based on the strength of their films, vision and approach, as well as their previous work.
---
Application Deadline: 15 May 2023
Dates:
Each project will have its own dedicated lab session, lasting one full day (for shorts) or two full days (for features). Applicants should have somewhat flexible availability to accommodate one or two full lab days during the programme duration. Dates will be assigned to each project and confirmed after the selection process.
The program will take place online, and each film will be workshopped within the period from June to September 2023.
For each project, the Lab takes place over two consecutive days.
The exact dates of the Lab will be chosen in agreement with each selected team to best answer the needs of their films. A preferred period for the Lab should be mentioned in the application form.
Please note that for each film, the main mentorship sessions span the entire day, as mentioned above. Each selected film will be assigned specific dates for their main session of the lab. A compulsory one-hour preparatory session will take place online with each creative team one week before their main session.
Workshop Schedule – Feature Films:
First day:
10:00-12:00 / Individual feedback given by each of the three advisors
14:00-16:30 / Collective discussion moderated by the head of the lab
Second day:
10:00-12:00 / Working session with editor consultant, part 1
14:00-16:00 / Working session with editor consultant, part 2
16:00-16:30 / Wrap-up session of the lab
Workshop Schedule – Short Film:
14:00-16:30 / Individual feedbacks and collective discussion moderated by the head of the lab
17:00 – 20:00 / Working Session with editor consultant
Lab Fee*: 800 QAR (feature projects), 400 QAR (short film projects)
*Qatar Museums Culture Pass members will receive a 10% discount on this lab's fee. To avail of the discount, simply include a copy of your Culture Pass when applying.
Language: English
Group Size: A creative team of 2 or 3 participants per film (director, producer, and editor)
Level: Advanced
---
Lab Programme
Preparatory Session
The preparatory session will begin with a brief introduction and state the objectives of the lab. The First Cut Lab director and the editor consultant will then consult with the members of each creative team about their expectations for the lab—assessing the current stage of their rough cut and discussing the unique difficulties and challenges their project may face.
Main session
The main session of the lab consists of two intensive days of diverse online consultations.
Day 1
Morning: participants will receive invaluable, elaborated feedbacks from each of the three international film mentors, who will have watched the rough cut the day before and reflected on the points they want to address.
Afternoon: the director of the lab will initiate and moderate a collective discussion, after drawing a summary of the feedback from the morning and identify the topics that would deserve to be further discussed in a plenary exchange.
Day 2
The second day is composed of two half-day one-to-one working slots with the consultant editor. Building upon the many feedbacks of the day before, the consultant editor will dig deeper into the film materials, also going through the film timeline in detail. In agreement with the intentions of the creative team—that will have reflected on the exchanges from the day before—a series of practical editing suggestions will be provided. The goal is for the creative teams to leave the lab with renewed energy, confidence and increased awareness in the identity and strength of their materials, and excitement with the prospect of experimenting with new editing approaches.
Follow-up
A week after the main session, the participants will be provided with a written memo report, that serves as guidance to further work on the editing and post-production of their films.
---
Submission Requirements:


Application Document (as one

PDF

or word document)



Project Dossier, including:

Applicant name, project title, email address and phone number
Synopsis
Director's note
Key crew & bios
Production company information
Film stills
Supplementary materials as desired (trailer, etc.)



A letter outlining your motivation to participate in the lab, describing the project's current stage and its primary needs.


Link(s) to director's previous work


Video material for your project:

This can be selected scenes, first assembly or rough cut
Minimum duration 30 minutes for feature films and 8 minutes for shorts
Subtitled in English
Must be available via a password-protected streaming service (e.g. Vimeo). No transfer services or cloud storage will be accepted.



Copy of Passport or government-issued ID for participating creative team members (director, producer, and editor)


Please send these two documents to firstcutlab@dohafilminstitute.com on or before 15 May 2023.
Please include your full name, project title, email and contact number in all text documents.
Eligibility
The First Cut Lab is designed for creative teams (director, producer, and editor) with a film at the editing stage. The project can be in various stages of post-production, though it is highly recommended to be in the early editing phase.
The project director must be from Qatar or the

MENA

region, or a

DFI

grant recipient

DFI

grant recipients are especially encouraged to apply.
---
Mentors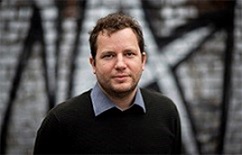 Matthieu Darras
Lab Advisor
Matthieu Darras designs and leads film & talent development programs that are active worldwide, such as the First Cut Lab, the Pop Up Film Residency, and the Full Circle Lab. He previously worked for various film festivals, notably Cannes, Venice and San Sebastian. He was also the artistic director of the TorinoFilmLab, founded NISI MASA and wrote for the film magazine Positif.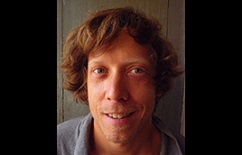 Benjamin Mirguet
Editor Mentor
Benjamin Mirguet is an editor, editing consultant and director. He was involved in the editing of films such as 'Batalla en el Cielo' by Carlos Reygadas (Cannes Competition), 'Meteora' by Spiros Stathoulopoulos (Berlinale Competition), '40 Days Of Silence' by Saodat Ismailova (Berlinale Forum), 'Dau' by Ilya Khrzhanovsky, 'Deadweight' by Axel Koenzen (Berlinale Forum), 'The Sky Trembles and the Earth Is Afraid and the Two Eyes Are Not Brothers' by Ben Rivers (Locarno), 'Together Forever' by Lina Luzyte (Karlovy Vary), 'Rey' by Niles Atallah (IFFR Jury Prize)' Memory House' by João Paulo Miranda Maria (Cannes Label 2020), 'Il Buco' by Michelangelo Frammartino (Venice Jury Award 2021) and 'Triangle of Sadness' by Ruben Östlund (Cannes Palme d'Or 2022). He has collaborated with artists such as Philippe Parreno, Clément Cogitore, Ariane Michel and Fabrice Hyber. Mirguet was a member of the selection committee for the Cannes Directors' Fortnight in 2010 & 2011.
Sebastian Sepúlveda
Editor Mentor
Sepúlveda lived the first 18 years of his life between Europe and South America due to his family's exile from Chile during the military regime. On return to Santiago in 1990, he began studying history. Towards the end of the 1990s, Sepúlveda studied screenwriting at La Fémis in Paris and editing at EICTV in Cuba. He was involved in editing several films in the 2000s ('La Leon' and 'Young and Wild'). Sepúlveda's directorial debut was 'The Quispe Girls' (2013), produced by Juan de Dios and Pablo Larraín. 'The Quispe Girls' screened at the Venice Film Festival Critics' Week, where it won Best Cinematography. In 2015 he edited 'The Club', which won the Silver Bear at the Berlinale. He was nominated to the Spirits Awards in 2017 for the editing of 'Jackie', and is currently working on the editing of Pablo Larrain's new film, 'Ema'.
---
Industry Advisors
Aranka Matits – The Netherlands
Featurette | Acquisitions
Aranka is the founder of boutique agency Featurette. She works with a roster of theatrical distributors across Europe, and past clients range from sales agents to multinational broadcasters to streamers. Aranka is an EAVE Puentes and Inside Pictures alumni, as well as a voting member of the European Film Academy. Originally from Cologne, she obtained a PhD in New York and is currently based in Amsterdam.
Featurette advises on acquisitions, co-productions, and strategic planning. Notable acquisitions credits range from Oscar winners 'Parasite' or 'Another Round' to 'Shoplifters' (Palme d'Or) or 'L'Événement' (Golden Lion) to 'First Cow' and 'The Souvenir' (Sundance Grand Jury Prize) to 'Drive My Car' (Golden Globe).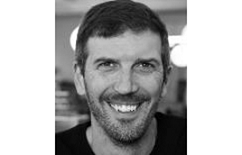 Bob Moore – Canada
EyeSteelFilm | Producer
Bob Moore is a creative producer at EyeSteelFilm in Montreal, where he has produced over 40 feature documentaries since 2008. Together with his talented partners and collaborators, he has been the recipient of over 100 international awards, including Emmys, Cinema Eyes, Golden Horses, Owls, Phoenixes, and a variety of other celebratory animal-themed prizes. Bob loves to share his arcane knowledge and experience with like-minded filmmakers from around the world and is currently an advisor and mentor working with the Sundance Institute, IDFA, DMZ docs South Korea, Qumra, Tokyo Docs, Hot Docs, and RIDM. He is a member of the Canadian Academy of Cinema and Television, and a documentary branch member of the Academy of Motion Picture Arts and Sciences.
EyeSteelFilm is a film and interactive media company dedicated to using cinematic expression as a catalyst for social and political change. It was created to develop cinema that empowers people who are ignored by mainstream media, a mandate that has taken the company to explore projects, people, and ideas around the world.
Julie Rousson – France
Festival & Marché de Clermont-Ferrand | Programmer / Industry Events Coordinator
Julie Rousson holds a master's degree in cultural project production, with a master's thesis about the impact of the Internet and numeric revolution on the short film industry. She permanently joined Sauve Qui Peut le Court Métrage, the association behind the Clermont-Ferrand Int' Short Film Festival, in 2015 after several years working on punctual missions. She is a member of the international competition selection committee, coordinates the industry events at the Short Film Market, especially Euro Connection and the #S H O R T program, and the relation with administrative institutions. She is also a board member of the Short Film Conference.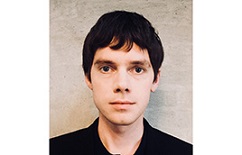 Mads K. Mikkelsen – Denmark
Copenhagen International Documentary Film Festival | Head of Programme
Mads K. Mikkelsen is Head of Programme at CPH:DOX – Copenhagen International Documentary Film Festival. Besides programming CPH:DOX, he runs various parallel screening series and cinema clubs, teaches film history at the Danish Film School, and is a frequent contributor to national and international magazines and publications about film. In 2018, he published his first book about cinema. At the 2019 Cannes Film Festival, he received an award for his work as a programmer from Festival de Cannes – Marché du film and Screen International.
Martina Droandi – Austria
Autlook Filmsales | Sales & Acquisitions
After a BA in Anthropology and Music at SOAS University of London, Martina Droandi obtained a master's degree in documentary film directing from DocNomads. She gained experience in the industry working and living in many European countries, including France, Spain, and Germany. Droandi took part in the Atelier Ludwigsburg-Paris, specialising in production and distribution and began working in sales directly after. She joined Autlook Filmsales as an acquisition & sales manager in 2019.
Autlook Filmsales is one of the leading sales agents for feature documentaries, hybrids and doc series. Autlook offers a full spectrum of customised festival, sales and distribution strategies, maximising audience engagement and revenue as well as fostering filmmakers' careers. We have an endless passion for the art of documentaries. We are currently representing: 'The Mother Of All Lies' (Cannes awarded) by Asmae el Moudir, 'Smoke Sauna Sisterhood' (Sundance awarded) by Anna Hints, 'Three Minutes – A Lengthening' (Giornate degli Autori, Telluride, TIFF, Sundance) by Bianca Stigter, 'A Compassionate Spy by Steve James', 'Innocence' (Venice premiered) by Guy Davidi, 'Belushi' by R.J. Cutler, 'Writing With Fire' by Rintu Thomas and Sushmit Ghosh (94th Oscars® nominee), 'The Painter And The Thief' by Benjamin Ree (93rd Oscars® shortlist), 'For Sama' by Waad Al Kateab and Edward Watts (Emmy® Awarded, 92nd Oscars® nominee) and 'Of Fathers And Sons' by Talal Derki (91st Oscars® nominee).
Matthew Takata – USA
Sundance Institute | Assistant Director, Feature Film Program, International
Matthew Takata is the Assistant Director for the Feature Film Program's international work at the Sundance Institute. His focus is on international outreach and selection for the Institute's Screenwriters and Directors Labs in Utah, FFP's international labs, which have included India, Jordan, Greece, Mexico and Cuba, and the annual Sundance/NHK Award. Previously, Takata worked in development at GK Films, following a stint at Key Creatives and International Creative Management. Takata attended the University of California, Los Angeles, and is a native of the San Francisco Bay Area.
Sundance Institute's Feature Film Program has supported many of the leading independent filmmakers of the past 30 years whose distinctive, singular films have engaged audiences worldwide. The Institute's guiding values of risk-taking and freedom of expression have broadened to include American and international artists in a meaningful and vibrant dialogue across cultural and geographic boundaries, providing in-depth support to a next generation of filmmakers, from development through distribution. Films supported by the Feature Film Program include 'Whiplash', 'Fruitvale Station', 'Beasts of the Southern Wild', 'Sin Nombre', 'Wadjda' and 'The Lunchbox'.
Nina Rodriguez (Germany/Mexico)
Guanajuato International Film Festival
Head of Programming
Nina Rodríguez is a seasoned international film festival and industry programmer. Originally from Cologne, Germany, where she started working in the music industry, she holds an MA in The Presentation and Preservation of the Moving Image from the University of Amsterdam in close collaboration with EYE Film Archive. Since 2006, Nina has been Head of Programming at the Guanajuato International Film Festival—one of the most important platforms for young filmmakers in Latin America—where she established several talent development initiatives. Having collaborated with the Abu Dhabi Film Festival in the past, she is currently also Industry Programme Manager at Qumra, an initiative of the Doha Film Institute providing mentorship for international film projects from development through post-production.
Nina was a Matchmaker at Cinelink Sarajevo, spoke on panels, served on juries, and curated showcases for festivals including Berlinale Talents, Clermont Ferrand, Torino Short Film Market, Mar del Plata, Tokyo, FNC, El Gouna, CRFIC, FICUNAM, FICG, St. Kilda Festival, Kurzfilm Festival Hamburg, and has participated in the selection of projects for IMCINE and the Peruvian Ministry of Culture. Aside from the festival world, Nina also served as Academic Coordinator for the Pueblo Mágico Mexican Film Residency in Tepoztlán and was an executive producer on Viktor Jakovleski's 'Brimstone and Glory' (2017), which won awards at San Francisco FF and El Gouna. In 2020, she founded Compartimento Cinematografico—an independent cinema in San Miguel de Allende.
Tania El Khoury (France/Lebanon)
Les films de l'Altaï – Khamsin Films
Producer
After filmmaking and psychology studies in Beirut, Tania El Khoury moved to Paris in 2002, where she finished a master's degree in cinema. She then joined the Parisian independent production company Moby Dick Films, with which she worked as legal and financial manager until 2019. In 2017, El Khoury founded the production company Khamsin Films in Beirut, and in 2020 she founded the Paris-based production company Les Films de l'Altaï. She recently produced the latest feature fiction of filmmaker Ghassan Salhab, 'The River' (International Competition, Locarno 2021), Sonia Ben Slama's newest feature documentary 'Machtat' (International Competition Visions du Réel, ACID Cannes 2023) and 'Manity' by Hussen Ibraheem for which she received the Netflix Fund for Creative Equity x AFAC in 2022.
Teresa Cavina – Italy
Film Curator & Industry Consultant
Teresa Cavina is an Italian festival programmer, script analyst and co-production expert. From 1989 to 1997, she was a programmer at the Venice International Film Festival, and in 1998, she moved to the Festival del Film Locarno, which she co-directed from 2001 through 2005. In 2006, she launched the Rome Film Festival, where she was artistic director until 2008. In Rome, she founded the New Cinema Network, an international co-production platform featuring training and support for second-time filmmakers. From 2009 to 2012, Cavina was the artistic director of the Festival International de Programmes Audiovisuels (FIPA), and programming director of the Abu Dhabi Film Festival from 2009 to 2014, where she co-created Sanad, a fund that provided support to Arab filmmakers and films relevant to Arab culture and heritage. Currently, she focuses on working closely with filmmakers, producers, script labs and funding bodies, including Premio Solinas (Italy), AFAC (Lebanon) and HAF (Hong Kong). Cavina is also on the reading team for Eurimages.
---
SELECTED PARTICIPANTS 2023
Constant – Maysaa Almumin, James Griffiths (Short Narrative – Bahrain, Qatar)
Land of Women – Nada Riyadh, Ayman El Amir (Feature Documentary – Egypt, France, Denmark, Qatar)
No One Dies in Iraq – Yahya Al-Allaq, Mohamed Al Daradji (Feature Documentary – Iraq)
Rising Up at Night – Nelson Makengo, Rosa Spaliviero, Inneke Van Waeyenberghe (Feature Documentary – Democratic Republic of Congo, Belgium, Germany, Burkina Faso, Qatar)
She Was Not Alone – Hussein Al-Asadi, Huda Alkadhimi, Huma Gupta, Noura Nefzi (Feature Documentary – Iraq)
---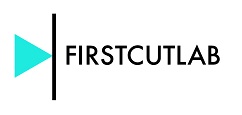 First Cut Lab
First Cut Lab is a comprehensive training & consultancy programme supporting audiovisual professionals in Europe and worldwide, and their feature films at the editing stage. Created in 2015, First Cut Lab is run by Tatino Films – a company that also initiated the Full Circle Lab and the Pop Up Film Residency.
200 films from 50 countries have so far benefited from First Cut Lab. In 2020, we launched the First Cut+ programme to offer promotional & marketing consultancy to a portfolio of 16 films per year.
By providing a creative framework of exchanges that is simultaneously safe and challenging, First Cut Lab aims at enhancing the artistic achievement of the films, and at the same time at fostering their potential of international circulation. Participants receive expert advise from editor consultants and industry advisors chosen according to the specific needs of each film.
http://firstcutlab.eu/