2020
First Cut Lab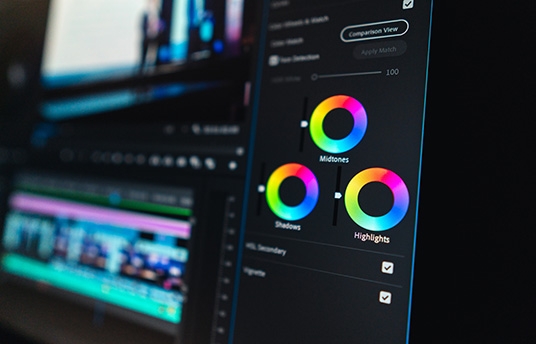 Start date:

Jun 09, 2020

Ability Level:

Advanced
This special online 'First Cut Lab' is designed to assist three feature films (fiction/documentary) and one short film in the editing phase from Qatar or the MENA region. Film teams from Qatar will also be given the opportunity to apply with their short films in the editing phase. The main goal is to foster the artistic potential of the selected rough cuts and, at the same time, to increase the sales, festival and circulation potential of the completed films.
Selected producer/director/editor teams will screen their full rough cut and be given expert feedback on their edit from three international film advisors (creative producers, festival programmers, sales agents, etc.) as well as tailor-made advice from a consultant editor. Participants will discuss their materials and receive productive inputs both in one-to-one meetings and in small groups via video-conferencing platforms.
The Lab consists of a two-day workshop tailored individually to each project, preceded by a brief preparatory meeting. At the end of the lab, creative teams are provided with a written memo report, that serves as guidance to further work on the edit and post-production of their films. Participants will be selected based on the strength of their films, vision and approach, as well as their previous work.
---
Application Deadline: 27 May 2020
Dates:
– Session for the first film: 9 & 10 June 2020 (online)
– Session for the second film: 18 & 19 June 2020 (online)
– Session for the third film: 28 & 29 June 2020 (online)
– Session for short film: 27 June 2020 (online)
Please note that for each selected film, the main session lasts two full days and takes place online. Each selected film will be assigned specific dates for their main session of the Lab: either 9 & 10 June; 18 & 19 June; or 28 & 29 June 2020. The short film session will take place on one day: 27 June 2020. A compulsory one-hour preparatory session will take place online with each creative team one week before their main session.
Workshop Schedule – Feature Films:
First day:
10:00-12:00 / Individual feedbacks given by each of the three advisors
14:00-16:30 / Collective discussion moderated by the head of the lab
Second day:
10:00-12:00 / Working session with editor consultant, part 1
14:00-16:00 / Working session with editor consultant, part 2
16:00-16:30 / Wrap-up session of the lab
Workshop Schedule – Short Film:
14:00-16:30 / Individual feedbacks and collective discussion moderated by the head of the lab
17:00 – 20:00 / Working Session with editor consultant
Lab Fee: 800 QAR (feature projects), 400 QAR (short film projects)
Language: English
Group Size: A creative team of 2 or 3 participants per film (director, producer, and editor)
Level: Advanced
---
Lab Programme
Preparatory Session
The preparatory session will begin with a brief introduction and state the objectives of the lab. The First Cut Lab director and the editor consultant will then consult with the members of each creative team about their expectations for the lab—assessing the current stage of their rough cut and discussing the unique difficulties and challenges their project may face.
Main session
The main session of the lab consists of two intensive days of diverse online consultations.
Day 1
Morning: participants will receive invaluable, elaborated feedbacks from each of the three international film mentors, who will have watched the rough cut the day before and reflected on the points they want to address.
Afternoon: the director of the lab will initiate and moderate a collective discussion, after drawing a summary of the feedback from the morning and identify the topics that would deserve to be further discussed in a plenary exchange.
Day 2
The second day is composed of two half-day one-to-one working slots with the consultant editor. Building upon the many feedbacks of the day before, the consultant editor will dig deeper into the film materials, also going through the film timeline in detail. In agreement with the intentions of the creative team—that will have reflected on the exchanges from the day before—a series of practical editing suggestions will be provided. The goal is for the creative teams to leave the lab with renewed energy, confidence and increased awareness in the identity and strength of their materials, and excitement with the prospect of experimenting with new editing approaches.
Follow-up
A week after the main session, the participants will be provided with a written memo report, that serves as guidance to further work on the edit and post-production of their films.
---
Submission Requirements:


Project Dossier, including:

Synopsis
Director's note
Key crew & bios
Production company information
Film stills
Supplementary materials as desired (trailer, etc.)



A letter outlining your motivation to participate in the lab, describing the project's current stage and its primary needs.


Link(s) to director's previous work


Video material for your project:

This can be selected scenes, first assembly or rough cut
Minimum duration 30 minutes for feature films and 8 minutes for shorts
Subtitled in English
Must be available via a password-protected streaming service (e.g. Vimeo). No transfer services or cloud storage will be accepted.

Copy of Passport or government-issued ID for participating creative team members (director, producer, and editor)


Please send in Word or PDF format to training@dohafilminstitute.com
Please include your full name, project title, email and contact number in all text documents.
Eligibility
The First Cut Lab is designed for creative teams (director, producer, and editor) with a film at the editing stage. The project can be in different stages of post-production, though it is highly recommended to be in the early editing phase.
The project director must be from Qatar or the

MENA

region.
---
Mentors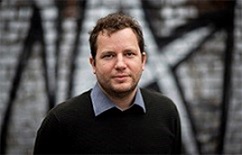 Matthieu Darras
Director of First Cut Lab
Matthieu Darras designs and leads several programs of film/talent development and consultancy that are active worldwide: the First Cut Lab, the Pop Up Film Residency, and the Full Circle Lab. Previously, he founded and directed the European Network of Young Cinema NISI MASA, wrote for the film magazine Positif, and was the artistic director of the TorinoFilmLab.
Matthieu Darras has been working for major film festivals in Europe: as a programmer for the Cannes Critics' Week, as a consultant for the Venice Film Festival, and as a delegate for the San Sebastian Film Festival. He also directed the Bratislava Film Festival.
He has been collaborating with the Doha Film Institute since 2016, involved as Director of First Cut Lab for both the Short Scriptwriting Lab & the Hezayah Scriptwriting Lab, and consulting with projects presented at Qumra.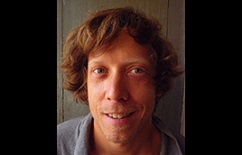 Benjamin Mirguet
Editor Mentor
Benjamin Mirguet is an editor, trainer, director, festival programmer. As an editor, he was involved in projects as 'Batalla En El Cielo' by Carlos Reygadas, 'Meteora' by Spiros Stathoulopoulos, '40 Days Of Silence' by Saodat Ismailova, 'Dau' by Ilya Khrzhanovski, 'Deadweight' by Axel Koenzen, 'The Sky Trembles and the Earth Is Afraid and the Two Eyes Are Not Brothers' by Ben Rivers, 'Together Forever' by Lina Luzyte and 'Rey' by Niles Atallah, premiering in international festivals such as Cannes, Berlin, Locarno, Rotterdam and Karlovy Vary. Since 2015, he runs First Cut Lab together with Matthieu Darras. In 2017, he developed and served as a tutor for the Trailer Workshop in Istanbul together with Gulin Ustun, which focuses on training editors and producers to design the marketing of their films, including cutting a trailer. In 2018, he was editing tutor for five projects at QUMRA (Doha Film Institute), a workshop dedicated to films in postproduction. He was part of the selection committee for Directors' Fortnight in Cannes in 2010 and 2011. He also collaborated with CPH:DOX Copenhagen Documentary Film Festival programming team in 2011. He directed the short film The Dead Hear Not The Bells (2006) which premiered in Angers Premiers Plans and IFFR.
Sebastian Sepúlveda
Editor Mentor
Sepúlveda lived the first 18 years of his life between Europe and South America due to his family's exile from Chile during the military regime. On return to Santiago in 1990, he began studying history. Towards the end of the 1990s, Sepúlveda studied screenwriting at La Fémis in Paris and editing at EICTV in Cuba. He was involved in editing several films in the 2000s ('La Leon' and 'Young and Wild'). Sepúlveda's directorial debut was 'The Quispe Girls' (2013), produced by Juan de Dios and Pablo Larraín. 'The Quispe Girls' screened at the Venice Film Festival Critics' Week, where it won Best Cinematography. In 2015 he edited 'The Club', which won the Silver Bear at the Berlinale. He was nominated to the Spirits Awards in 2017 for the editing of 'Jackie', and is currently working on the editing of Pablo Larrain's new film, 'Ema'.
Sata Cissokho
Industry Advisor
Sata Cissokho is in charge of Acquisitions at Memento Films International. She first joined the company in 2014 as Festivals Manager while also handling the art-house label ARTSCOPE, whose titles include Chaitanya Tamhane's 'Court' (Lion of the Future and Orizzonti Award for Best Film – Venice 2014) and Gabriel Mascaro's 'Neon Bull' (Special Jury Prize – Venice 2015). She previously worked at New York-based independent distribution company Zeitgeist Films, and assisted the Tribeca FF's programming team. She also took part in several co-production platforms, working as industry coordinator for Paris Project, Les Arcs Co-production Village and Paris Co-production Village.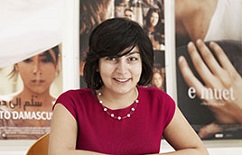 Myriam Sassine
Industry Advisor
Myriam Sassine majored in audiovisual studies at the Lebanese Academy of Fine Arts (ALBA) in 2005, and received her M.A. in cinema research in 2009. In 2012, she became an Associate Producer at Abbout Productions working on several features such as 'The Valley' by Ghassan Salhab (TIFF 2014/ Berlinale Forum 2015), and 'Tramontane' by Vatche Boulghourjian (Cannes Critic's Week 2016). She produced the feature films 'All This Victory' by Ahmad Ghossein (Venice Critic's Week Grand Prize and Audience Award winner 2019) and '1982' by Oualid Mouaness (TIFF 2019). Myriam also produces feature documentaries such as 'e muet' by Corine Shawi (Fid Marseille 2013/ KVIFF 2015), 'A Time to Rest' by Myriam El Hajj (Visions du Réel- Nyon 2015), and 'Amal' by Mohamed Siam (Idfa 2017/ Hot Docs 2018). Myriam is an alumni of DocMed (2011) programme for Arab Documentary producers, Berlinale Talents (2014), Torino Film Lab Feature Lab (2018), EAVE Producer's Workshop and Film Independent Producing Lab (2019). Since 2016, she is the COO of Schortcut Films, dedicated to coproducing international features such 'Félicité' by Alain Gomis (Silver Bear at 2017 Berlinale) and 'It Must be Heaven' by Elia Suleiman (Cannes Competition 2019). She is also the co-founder of Maskoon Fantastic Film Festival.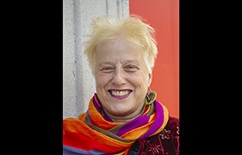 Gudula Meinzolt
Industry Advisor
Gudula Meinzolt has been working with film and cultural management in areas such as investigation, promotion, consulting, organization of festivals, distribution, exhibition and production. She distributed films with Basis Filmverleih, Berlin and was manager of the Arthouse Cinema Kommunales Kino Freiburg, Germany. She has been curating film festivals and series specializing in Latin American and Arab countries as well as on women filmmakers. Since 2004 Gudula has been working on co-production and distribution with her production company Autentika Films, based in Berlin. Autentika Films co-produced 18 feature films, fiction and documentaries with directors and producers from Latin America and European partners. The films have won awards in festivals such as Berlin, Locarno, Rotterdam, San Sebastian, Venice and others. Autentika Films was recently honoured by a retrospective at the Bogotà International Filmfestival , Colombia (BIFF). Gudula also does development and story consulting, pitch training, collaborates with film festival and markets, and is invited as jury for festivals and public financing institutions. From 2005 and 2010 she was manager of the Mannheim Meetings, the international forum for co-production, sales and distribution of the IFF Mannheim – Heidelberg, Germany. Since 2010 she is co-head of Industry at Visions du Réel International Film Festival Nyon, Switzerland.
Wim Vanacker
Industry Advisor
After studying psychology in Belgium, Wim Vanacker moved to Dublin to work as a psychologist in the field of drug addiction. Three years later, he picked up studying again at EICAR, where he made two shorts 'Endgame' and 'The Naked leading the Blind'. After graduating, he discovered NISI MASA – European Network of Young Cinema where he became the Head of the Script Department and the Project manager of the MEDIA funded project, European Short Pitch. Vanacker is also a member of the Selection Committee for the Official Short Film Competition of the Cannes Film Festival, and recently, he became the Editorial Consultant for the First Cut Lab. On the side, he works as a script consultant, creative advisor, programmer, tutor and guest speaker for many workshops, film festivals and projects in development. As a writer/director, Vanacker is currently developing the short films [ˈsɪə.ri.əl ] and 'Psycho Revisited'.
---
SELECTED PARTICIPANTS 2020
The Maiden's Pond – Bassem Breche, Jana Wehbe (Feature Narrative – Lebanon)
Places of the Soul – Hamida Issa (Feature Documentary – Qatar)
Searching for Kikhia – Jihan Kikhia (Feature Documentary – Libya, Lebanon, Qatar)
Olayan – Khalifa Al Marri (Short Narrative – Qatar)
---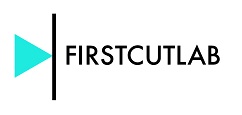 First Cut Lab
First Cut Lab is a programme designed for feature fiction films in the editing phase. Launched in 2015 as an industry activity of Trieste's When East Meets West (WEMW) co-production forum, First Cut Lab is now an independent initiative run by Tatino Films. So far the program has supported 51 feature films, either as part of WEMW and Karlovy Vary Eastern Promises or as a program on demand at the request of different national film institutes and regional initiatives. The majority of First Cut Lab-supported films are debuts, and many projects have gone on to premiere in festivals like Cannes, Berlinale, Toronto, Karlovy Vary and San Sebastian.
http://firstcutlab.eu/