Nawara
Spring Grant 2013 - Development Stage
Current project status: COMPLETED
Synopsis
Nawara, a woman in her 20s, works as a housemaid in the home of Ossama Bey and his family, who are closely linked to the Mubarak regime. As the revolution unfolds, they decide to leave the country temporarily. They give Nawara some money and ask her to look after the house while they are away. Nawara calls her fiancé Mustafa and tells him to find a house, now that she can afford it. She takes to living in her employers' villas as though she were the owner. At Mustafa's insistence, Nawara lets him spend the night with her at the villa, and the pair discover what it's like to live like the rich. Because of a travel ban and property seizure order that has been issued against Ossama Bey, however, the police arrive at the villa and take Nawara's money because she can't prove it belongs to her. She and Mustafa are left with nothing.
Credits
Director

Hala Khalil

Screenwriter

Hala Khalil

Producer

Hala Khalil, Mohamed Hefzy
About the Director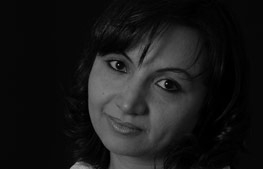 Hala Khalil obtained a degree in film directing in 1992 from the Cairo Film School and is a director and screenwriter. 'The Kite' (1997), her award-winning short film, was selected for many festivals and received international acclaim. Her critically praised feature films 'Best Times' (2004) and 'Cut and Paste' (2006) have been screened at numerous international film festivals and have won several awards.
Production Company Profile
Renowned producer and scriptwriter Mohamed Hefzy founded Film Clinic in 2006. Film Clinic is recognised as one of the leading production companies in the MENA region as a result of its creation of unique feature films and documentaries that tell unprecedented stories of people, places, and philosophies. In 2011, Film Clinic produced the award-winning films 'Asmaa' and 'Tahrir 2011', which had significant impact in the MENA region and touched audiences worldwide. Through its screenwriting workshops, Film Clinic also acts as a mentor to numerous aspiring filmmakers who seek inspiration and encouragement. Our philosophy is to blend the creative, vibrant ideas of the younger generation with the knowledge of top cinema experts, in an aim to present powerful films on the big screen.
Founded shortly after the Egyptian Revolution of 25 January, 2011, Nazrah Films defined a goal of supporting independent films and filmmakers. We seek to reach out to the world through cinema by encouraging authentic individual voices to make themselves heard. Based in a passion for democracy, equality and freedom of speech, we want to explore the shared initiatives of struggling Egyptian independent filmmakers. It also operates to counter the monopoly of commercial cinema, which does not represent the new generation of filmmakers or the new Egyptian society. We want to challenge the status quo, where independent cinema barely exists, as independent filmmakers, with new hope, ambition and vision, yearn for the opportunity to reach new and eager audiences.
Contacts