Bastardo
Fall Grant 2011 - Production Stage
Current project status: COMPLETED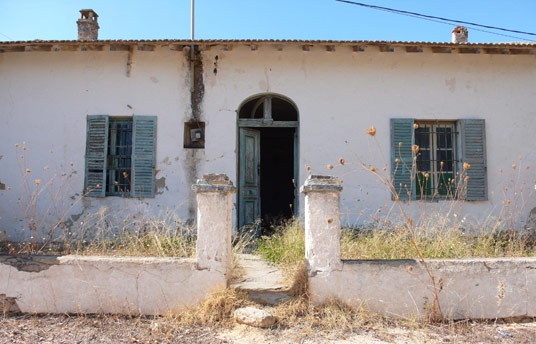 Synopsis
'Bastardo' is the story of Mohsen, 'the bastard', whose origins and history are unknown. He was found in a dustbin 30 years ago by Am Salah, his adoptive father, and has always been excluded and rejected by the residents of the rundown district where he lives. After being fired from his job, Mohsen, in cahoots with his friend Khlifa, places a GSM relay on the roof of his house for a substantial monthly payment. The aerial allows the locals to have access to mobile phones for the first time.
Credits
Director

Nejib Belkadhi

Screenwriter

Nejib Belkadhi

Producer

Imed Marzouk
About the Director
In 2002, Nejib Belkadhi founded Propaganda Productions with his friend Imed Marzouk, who later became his producer. The following year, his feature documentary 'VHS-Kahloucha' had its world premiere at the Festival de Cannes, was in competition at Sundance, was selected for more than 50 festivals and won seven awards. Belkadhi's first feature film 'Bastardo' (2013) had its world premiere at the Toronto International Film Festival and was selected for the official competition at CINEMED Montpellier in 2014.
Production Company Profile
Founded in 2002 by Imed Marzouk and Nejib Belkadhi, Propaganda Production produces short and feature-length fiction and documentary films. Belkadhi's 'VHS Kahloucha' (2006), which was an Official Selection at the Festival de Cannes, screened in competition at Sundance and won a Gold Muhr at the Dubai International Film Festival; his 'Bastardo' had its world premiere at the Toronto International Film Festival in 2013. Short films include Belkadhi's 'Tsawer' (2005); Malik Amara's 'Linge Sale' (2010); Walid Mattar's 'Condamnations' (2010) and 'Offerings' (2011); and Nadia Raïs's 'L'Mrayet' (2011) and 'Survival Visa' (2014).
Awards and Festival History

Festivals


Toronto International Film Festival 2013, in Contemporary World Cinema (Canada)
Dubai International Film Festival 2013, Cinetech (UAE)
Abu Dhabi Film Festival 2013, in Narrative Competition (UAE)
LATINARAB Film Festival 2014, in INCAA TV Broadcasting (

Awards


Won Best Feature at LATINARAB Film Festival 2014, in INCAA TV Broadcasting (Argentina)
Contacts