Apprentice
Spring Grant 2015 - Post-Production Stage
Current project status: COMPLETED
Synopsis
Aiman, a 28-year-old Malay correctional officer, lives with his older sister Suhaila in a modest housing estate. When he is transferred to the region's top prison, he soon takes an interest in a 65-year-old sergeant named Rahim, while the older man takes notice of the principled and diligent Aiman. It turns out that the charismatic Rahim is the prison's long-serving chief executioner. As Aiman's friendship with Rahim grows closer, however, his rapport with his sister deteriorates. When Rahim's assistant quits and he asks Aiman to be his apprentice, Suhaila becomes extremely upset, and a past tragedy returns to haunt the present. Will Aiman overcome his conscience to become Rahim's apprentice – and possibly the next executioner?


About the Director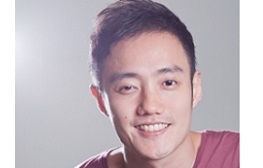 Production Company Profile
Peanut Pictures was formed in 2009 with the aim of producing quality films in Singapore. The company has completed one full-length film: Boo Junfeng's 'Sandcastle' (2010). Funded by the Singapore Film Commission and co-produced with Fortissimo Films and Zhao Wei Films, 'Sandcastle' was the first Singaporean film to be selected for the Critics' Week at the Festival de Cannes. 'Apprentice' is the company's second film.
Akanga Film Asia was created in Singapore in 2005 in order to support artistic activities from filmmaking and photography to theatre and the performing arts, and to create a cultural link between Asia and the rest of the world. Titles produced by Akanga include Ho Tzu Nyen's 'Here' (2009) which was selected for the Directors' Fortnight at the Festival de Cannes; Boo Junfeng's 'Sandcastle' (2010), which screened in the Critics' Week at Cannes; and Vladimir Todorovic's 'Disappearing Landscape' (2013), which appeared in the International Film Festival Rotterdam.
Awards and Festival History

Festivals


Cannes Film Festival 2016, Un Certain Regard (WP)
Toronto International Film Festival 2016, Contemporary World Cinema
Sydney Film Festival 2016, In Competition
BFI London Film Festival 2016, Dare
Dubai International Film Festival 2016, Cinema of the W

Awards


Singapore's Official Submission for the 2017 Academy Awards - Best Foreign Language Film Race
NETPAC AWARD, Taipei Golden Horse Film Festival 2016
Contacts