Amerli
Spring Grants 2016 - Development Stage
Current project status: DEVELOPMENT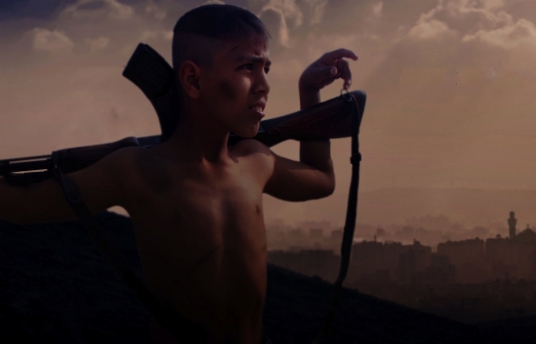 Synopsis
Mosul, 2014. Ten-year-old Zaineb and her 14-year-old brother, Yousif escape after ISIS militia attack their village and kill their parents in their house overlooking the Tigris. They try to escape by walking to Amerli, the city where their grandparents live. During their lengthy and dangerous journey, the siblings get lost in the mountains and valleys, and find themselves alone without shelter, food or water. Yousif grows frustrated with Zaineb, who is unable to understand the gravity of the situation. Later, they are captured by an ISIS leader, who tries to sell Zaineb in a slave market. Will Zaineb be able to escape from this dark and dangerous situation? Will she and Yousif get to Amerli safely?
Credits
Director

Yahya Al Allaq

Screenwriter

Yahya Al Allaq

Producer

Yahya Al Allaq
About the Director
Yahya Al Allaq was born in Baghdad. In 2014, he obtained a master's degree in filmmaking from the New York Film Academy in Los Angeles. He has worked as First Assistant Director on Mohamed Al-Daradji's 'Ahlaam', 'Son of Babylon' and 'Iraq: War, Love, God and Madness'. He has directed three short films, including 'My Name Is Mohammed' (2010) and 'Cola' (2011), which won prizes at the Beirut International Film Festival and the Gulf Film Festival. More recently, he took part in the Iraqi 35mm Short Film Workshop, where he wrote and directed the short film 'War Canister' (2013).
Production Company Profile
The Iraqi Independent Film Centre (IIFC) is an institute based in Baghdad. The first organisation of its kind in the country, it is at the forefront of the establishment and development of the Iraqi film industry, bringing authentic, unique and thought-provoking cinema to international audiences while promoting honest storytelling aside from the international media. Since it was launched in 2009 by Mohamed Al-Daradji and Oday Rasheed, the IIFC has achieved international recognition and acclaim for its work. With various international co-producers and organisations, the IIFC has produced a variety of feature-length narrative and documentary films as well as numerous shorts, which have received many awards, accolades and nominations.