Amateurs, Stars and Extras, or the Labor of Love
Fall Grant 2012 - Production Stage
Current project status: PRODUCTION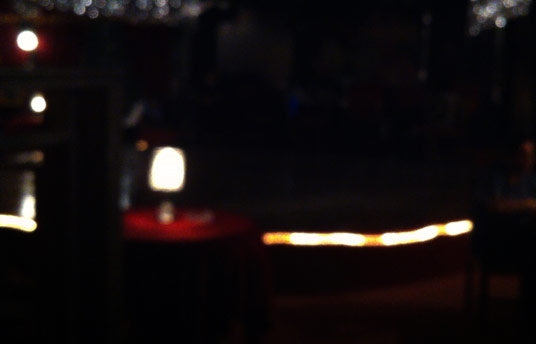 Synopsis
This experimental documentary examines the commercial television and film industries. It looks at the politics of production and power relations that create female roles entertainment, with the aim of examining the production of images within a wider capitalist system of production and mass media. The documentary looks at filmmaking as a microcosm, with all its power dynamics, delving into the film and TV series industry in Egypt and Lebanon, to explore questions of labor, economy and power relations amongst crew members. The first section, 'Amateurs,' uses casting as a device to construct fictional characters and examines how one identifies with a character and brings it to life. The second part, 'Stars,' takes place on TV and film sets and explores the construction of the female role.


Credits
Director

Marwa Arsanios

Screenwriter

Marwa Arsanios

Producer

Abla Khoury, Lara Chekerdjian, Marwa Arsanios
About the Director
Marwa Arsanios lives and works in Beirut and received her MFA from the University of the Arts, London, in 2007. She was a researcher in the Fine Art department at Jan Van Eyck Academie from 2011 to 2012. Arsanios has had solo exhibitions at Witte de With, Rotterdam (2016), the Kunsthalle Lissabon, Lisbon (2015), and Art in General, New York City (2015). Her work was also shown at the Venice Biennale (2013), the Istanbul Biennial (2011), the Home Works Forum in Beirut (2010, 2013, 2015), the New Museum, New York City (2014), M HKA, Antwerp (2013) and nGbK, Berlin (2012). Screenings of her videos have taken place at the Berlin International Film Festival (2010, 2015), e-flux storefront, New York City (2009), and the Centre Pompidou, Paris (2011). In 2012, Arsanios was awarded the special prize of the Pinchuk Future Generation Art Prize.
Production Company Profile
Ginger Beirut is a production company for features and short films, documentaries, TV series, music videos and public service announcements that covers every aspect of the production process from co-producing and set work to post-production. The diversity of talents and the facilities provided include: acting coaching, permits, casting, locations, PR, budgeting, sound (design, editing, mixing, recording and more, in collaboration with db Studios), post-production (editing, colour grading and more, in collaboration with REZ Visuals).
Contacts