The Matrix
DFI Cinema

Screenings
Tickets sales closed
Synopsis
Installed with particularly well-developed artificial intelligence, the machines rose up against their makers and won the battle for control of the world. Now, human beings are grown in labs and spend their lives been drained of their energy. Mankind has been enslaved, reduced to nothing but a massive battery to provide electrical power for its masters.
Keeping humanity docile – and therefore manageable – means the brain needs to be kept busy and amused. Thus, each human power cell is implanted with a virtual reality programme that makes the mind believe it is going about daily life, circa the early 21st century. Humanity springs eternal, however, and a small group of men and women have escaped the system and are plotting to regain their freedom.

Intelligent, politically astute and highly entertaining, 'The Matrix' is a brilliant pastiche of references to dystopic novels like 'Nineteen Eighty-Four' and 'Brave New World' and tropes borrowed from pop-culture items like 'The Terminator', as well as a liberal dose of contemporary cognitive theory. In our age of "the 1%" and the Panama Papers, its consideration of day-to-day reality as an illusory construct used to control the masses remains as relevant as ever.

About the Director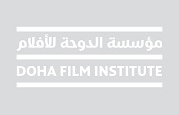 The Wachowskis, formerly known as the Wachowski Brothers, are film directors, producers and screenwriters who made their directorial debut with the well-received neo-noir thriller 'Bound' in 1996. Their sophomore film, the immensely popular 'The Matrix' (1999) took the world by storm and was followed by their 'The Matrix Reloaded' and 'The Matrix Revolutions' in 2003. Their other films as co-directors include 'Speed Racer' (2008), 'Cloud Atlas' (2012) and 'Jupiter Ascending' (2015); they also wrote and produced James McTeigue's 'V for Vendetta' (2006).
Credits
Director

Lana and Lilly Wachowski (as The Wachowskis)

Screenwriter

The Wachowski Brothers

Producer

Joel Silver

Editor

Zach Staenberg

Music

Don Davis

Cinematographer

Bill Pope

Cast

Keanu Reeves, Laurence Fishburne, Carrie-Anne Moss, Hugo Weaving, Gloria Foster, Joe Pantoliano