Aelita: Queen of Mars
Katara Cinema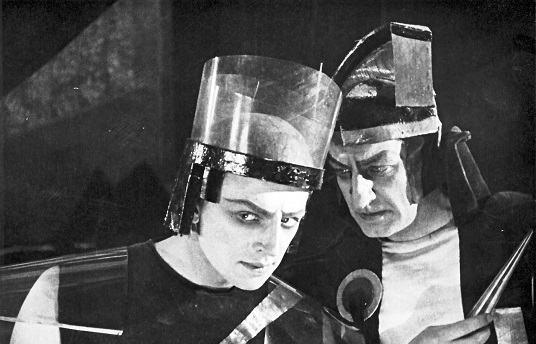 Screenings
Tickets sales closed
Synopsis
When a mysterious message is transmitted to stations around the world, the Soviet radio engineer Los – something of a dreamer – is struck with the notion that it might have been sent from Mars. Meanwhile, on the Red Planet, Aelita, the daughter of the totalitarian Martian ruler Tuskub, uses a powerful telescope to peer at life on Earth, and she soon sets her gaze on Los. In turn, Los mysteriously fantasises about Aelita watching him. His marriage begins to fall apart and when he discovers his wife has been unfaithful, his obsession with Aelita intensifies and he builds a spaceship with which to reach her.

Tuskub's regime is harsh on its working classes – they are placed in cold storage when they are not needed. Upon his arrival on Mars, Los helps Aelita to conduct a proletarian revolution and make her the new Martian queen. However, as so often is the case with revolutions, idealism soon falls by the wayside.

Heavily criticised by Soviet authorities at the time of its release – it was seen as pro-Communist but anti-revolutionary and so was derided as being a remnant of the ideology of Tsarist Russia – 'Aelita: Queen of Mars' influenced later filmmakers with its complex take on politics, its stripped-down sense of science fiction and its stunning Constructivist set design.

About the Director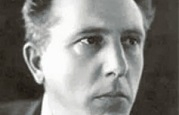 Soviet filmmaker Yakov Protazanov was born in 1881 in Moscow. He entered films as an actor in 1905 and began his directorial career four years later. Best known for his lavish historical epics and his adaptations of literature, he made some 40 films before the Russian Revolution and worked in France during the early 1920s. He returned to the USSR in 1923 and made 'Aelita', the first Soviet science-fiction film, in 1924. He died in 1945.
Credits
Director

Yakov Protazanov

Screenwriter

Aleksei Fajko, Fyodor Otsep, based on a play by Aleksei Tolstoy

Cinematographer

Emil Schünemann, Yuri Zhelyabuzhsky

Cast

Nikolai Tsereteli, Yuliya Solntseva, Igor Ilyinsky, Nikolai Batalov, Konstantin Eggert