MIA Exhibition Series
Schedule
Thu Apr 27, Museum of Islamic Art Auditorium
Imperial Threads
As part of the Museum of Islamic Art's Imperial Threads: Motifs and Artisans from Turkey, Iran and India exhibition, the Doha Film Institute present contemporary films that connect to the exhibition's main theme.
Click here for tickets information.
---
Upcoming Screenings:
Thursday, 27 April, 7:30 PM, Museum of Islamic Art Auditorium
Friday, 28 April, 7:30 PM, Museum of Islamic Art Auditorium
Screening is free of charge, but a ticket is required for admission.
Directed by: Mohsen Makhmalbaf
A nomadic tribe in Southeast Iran, whose specialty is weaving "gabbeh" (Persian carpets) is dying out… On the banks of a river, an old woman who is washing one of these carpets seems to be conversing with it… Read More

---
Past Series Presented as part of
MIA

Exhibition Series:
---
Kings and Pawns
March – May 2014, Museum of Islamic Art Auditorium
By Esmé Lammers
Sara is an imaginative little girl who lives with her mother and grandfather. Though she is happy enough, she dreams of reuniting her mother with her seldom-seen father, a national chess champion. When one of her school chums introduces Sara to the world of chess, she begins to spin an elaborate tale involving the White Queen… Read More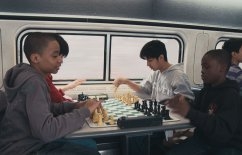 By Katie Dellamaggiore
Imagine a school where the cool kids are the chess team. Welcome to I.S. 318.'Brooklyn Castle' is a documentary about I.S. 318 – an inner-city New York school where more than 65 percent of students come from homes with incomes below the federal poverty level that just happens to have the best junior-high-school chess team in the country… Read More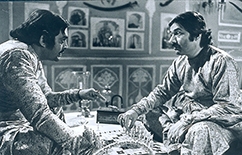 By Satyajit Ray
In 1856, in Lucknow, the capital of the Muslim kingdom of Oudh, King Wajid Ali Shah prefers to devote himself to the pleasure of art rather than submit to the subterfuge of politics. Meanwhile, the English Company of India is strengthening its grip on the country… Read More


By Liz Garbus
'Bobby Fischer Against the World' is a feature documentary that explores the tragic and at times bizarre life of the late chess grandmaster Bobby Fischer. The drama of Fischer's career was undeniable, from his troubled childhood to his rock-star status as World Chess Champion… Read More


---
Hajj, Journey through Art
October – January 2013, Museum of Islamic Art Auditorium
By Georg Misch
In the early 1920s, Leopold Weiss travelled to the Middle East and Islam became his new spiritual home. Originally a Jew, he converted to Islam, changed his name to Muhammad Asad, and became one of the most important Muslims of the 20th century… Read More


By Ismaël Ferroukhi
A few weeks before his college entrance exams, Reda, a young man who lives in the south of France, finds himself forced to drive his father to Mecca… Read More




By Bruce Neibaur
'Journey to Mecca' (2009) tells the story of Ibn Battuta (Chems Eddine Zinoun), a young scholar who leaves Tangier in 1325 on an epic and perilous journey, travelling alone from his home in Morocco to reach Mecca, some 4,800 kilometres to the East.
The English Language Version
The Arabic Language Version


---
Ferozkoh
March – June 2013, Museum of Islamic Art Auditorium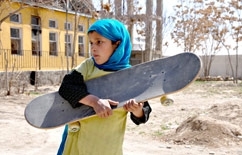 By Kai Sehr
'Skateistan – Four Wheels and a Board in Kabul' follows the founders of Afghanistan's first skate school and their attempts to transform the community of war-torn Kabul… Read More


By Sam French
Nominated for the Academy Award for Best Short Film, 'Buzkashi Boys' is set against the dramatic landscape of contemporary Afghanistan and the national sport of buzkashi… Read More