2016
Short Scriptwriting Lab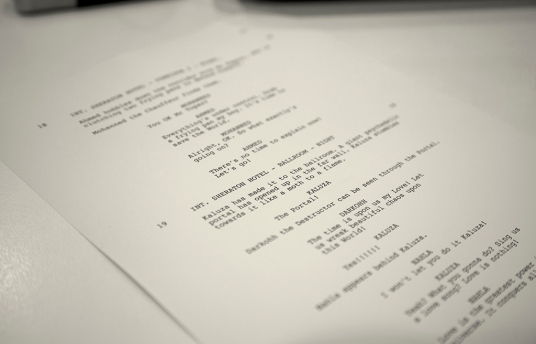 Start date:

Jan 29, 2016

Duration:

3 weeks

Ability Level:

Beginner to intermediate writers and writer-directors. Candidates must show an aptitude for writing drama. Open to Qataris and residents of Qatar.
Working in partnership with TorinoFilmLab, the Doha Film Institute's Short Scriptwriting Lab is designed to assist new and emerging screenwriters and writer-directors to develop and write a screenplay from an original idea with the support of international mentors.
The lab is structured in two parts. The first week consists of an introduction to the short-film format, analysis of key works, the short-film environment (including major festivals) and how to move from development into production. The lab will also comprise of seminars and presentations from international figures from the short film industry. The second and third weeks focus on developing participants' scripts with two international script consultants.
The lab is a transformative and illuminating experience where writers learn the principles of dramatic writing for short films – premise, theme, structure, character and story – and examine and explore their creativity and individual voice, as well as gain an understanding of the international short film landscape. Candidates are encouraged to develop personal stories that come from the heart and that reflect contemporary life in the Gulf region.
Lab will start on Friday, 29 January and will run until Friday, 19 February, 2016
Timings
Friday – 2:00 – 8:00 PM
Saturday 10:00 AM – 7:00 PM
Sunday – Wednesday 5:00 – 10:00 PM
Language
Arabic and English
Group Size
12 screenwriters
Submission Process
Applicants should submit a treatment (no longer than one page) or script (no longer than 15 pages) for a short fictional film. The film should be between 5 and 15 minutes in length.
This workshop is designed to develop writing and film ideas. Candidates must be prepared to work with mentors and each other on substantial re-writes of scripts.
Candidate Selection
The Doha Film Institute's team shortlists candidates whose work shows strong potential for development.
Each shortlisted candidate is invited for an interview, when the team will work with them to begin developing their treatment or script through written and verbal feedback on their work. They will also have a brief interview via Skype with Matthieu Darras, the short scriptwriting lab expert.
Candidates will be assessed on their ability to expand and develop their script ideas into coherent stories.
Registration is now closed.
Mentors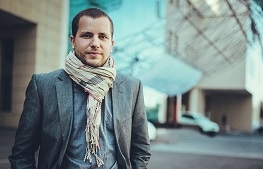 Matthieu Darras
Founder of NISI MASA, the European Network of Young Cinema, Matthieu Darras has written for the French film magazine 'Positif' since 1998…
Read More
---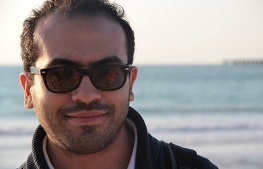 Ayman El Amir
Ayman El Amir is an Egyptian filmmaker and academic. Originally a doctor, El Amir obtained an MFA in Filmmaking with a double major in…
Read More
---
SIMONA NOBILE
Simona Nobile has worked as a story editor, screenwriter and script consultant for Italian and international production companies and European …
Read More
---