Giffoni Jurors Reflect on the Festival
Jul 26, 2011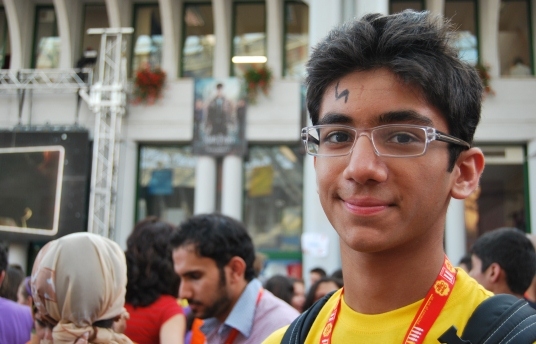 Giffoni Juror Hassan Tariq reflects on his Giffoni experience.
It came as a complete shock when I found out that Doha Film Institute had chosen me to participate in the Giffoni Film Festival. They'd chosen me because of my participation in the Doha Tribeca Film Festival and that was more than 6 months ago, so I naturally forgot about it. After being told I was going to Italy, I had no idea I'd be in the presence of the likes of Edward Norton and Hilary Swank. How could a teenager of fifteen years of age be ready for something like that without showing more than 'professional' enthusiasm? Before I left to Italy, I attended a three-day workshop at the DFI headquarters to hone my knowledge of film. I learnt what the necessities are of making film and the amount of time and dedication needed for a simple hour-and-a-half of footage. I thank my teachers who really did make me feel more comfortable than I've ever felt when forced to mingle with people I hadn't known before. The awkward moment of meeting new people only lasted the first two minutes on the first day. What I learnt in those three days was also very helpful for my job as a juror. At Giffoni Film Festival, they worked us to the bone. Ten days of pure film. It sounds easier than it is, believe me, but the thing was that it never felt like a burden or work, it is one of my passions so it was very enjoyable. Whether I go into the film industry or not, I believe that the skills I picked up in this experience will help me grow as a person. Skills such as, public speaking, analyzing and interviewing are all aspects that should be a part of everyone. Qatar really is the land of opportunities and I thank Doha Film Institute as well as Giffoni Film Festival for letting me be a part of something so important. Working up to Giffoni felt like being part of a small family, that if put their minds to anything, could even meet the likes of Edward Norton.
---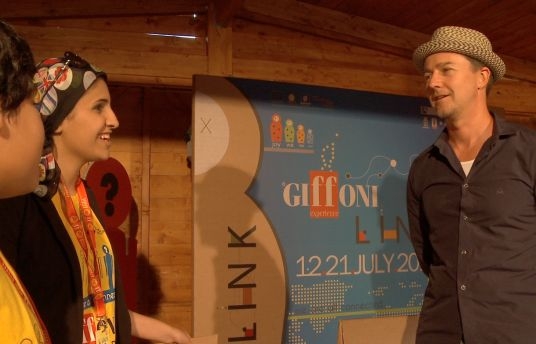 Giffoni Juror Al Dana Al-Dosar speaks about her experiences at this year's Giffoni International Film Festival (Giffoni). In this special column Al Dana speaks about her experiences at Giffoni, and expressed her thoughts on being the first ever female juror to represent Qatar at the prestigious Festival.

I remember when my mother first told me that

DFI

had picked me to be a Giffoni Juror. At first I felt nervous, but I soon became excited when I learned that my role would be extra special – I was going to be part of the first team to ever represent Qatar at Giffoni, and also the first Qatari woman to attend the Festival. As a young woman dreaming of one day working in the film industry, this whole experience has been unbelievable. Before Giffoni, I was given lots of training at

DFI

about the film industry, film reviewing, and how to express my views and opinions to other people. With this, I felt confident that I could do a really great job as a juror, and make Qatar proud. At Giffoni my experience got even better! I got to see and judge many amazing films with children from all different corners of the World; I met and received advice from famous movie stars like Edward Norton and Hilary Swank; and I made friends with people, who I learned from, that I never would have dreamed of meeting before. I have been given so many opportunities through

DFI

and Giffoni that I couldn't get anywhere else. The experiences I have had in the past two weeks have inspired me to continue following my dreams to become a filmmaker or film critic. I encourage all other kids to get involved with

DFI

and Giffoni, and I hope there will be more opportunities like this in Qatar. I also hope that my story helps other kids realise that there are places for young people who want to be filmmakers – they too can follow their dreams, because if I can do it, anyone can!